International support services
Improving the safety, reliability and efficiency of electrical assets with preventative maintenance
By keeping your assets correctly maintained, you can improve overall performance, operational reliability and safety levels. Thereby reducing the risk of any unexpected downtime and enhancing product life-cycle, saving you both time and money in the long run.
From switchboard and circuit breaker servicing, to protection testing and surveys, we have an extensive range of preventative maintenance services on offer which are guaranteed to keep your critical assets operating at their best.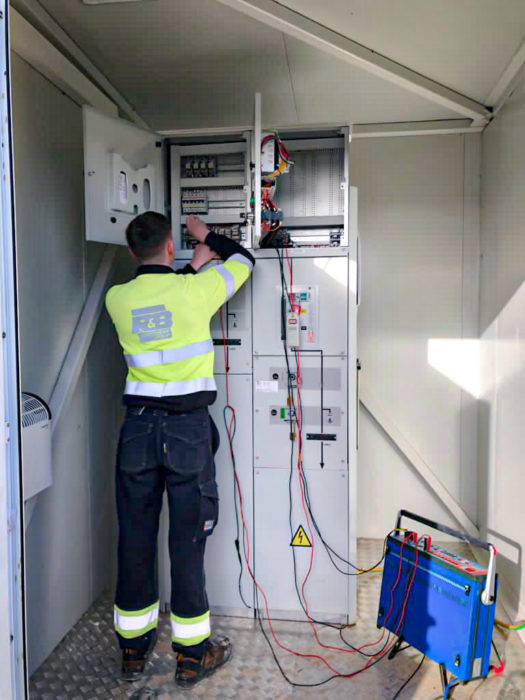 Switchboard servicing
During its life cycle, a switchboard's performance can be effected due to the ageing of its components. This is mainly due to environmental influences and operating conditions, such as surrounding temperature, humidity levels, and dust.
To keep your LV, HV and DC switchgear operating in the best possible condition, we've developed an advanced testing and maintenance program that is guaranteed to maximise performance and minimise the risk of asset failure via a rigorous condition assessment.
Standard services include, but are not limited to:
Visual inspections and cleaning
Servicing operation and subassembly tests
Electrical fault finding
Replacement of faulty accessories
Comprehensive completion reports and recommendations.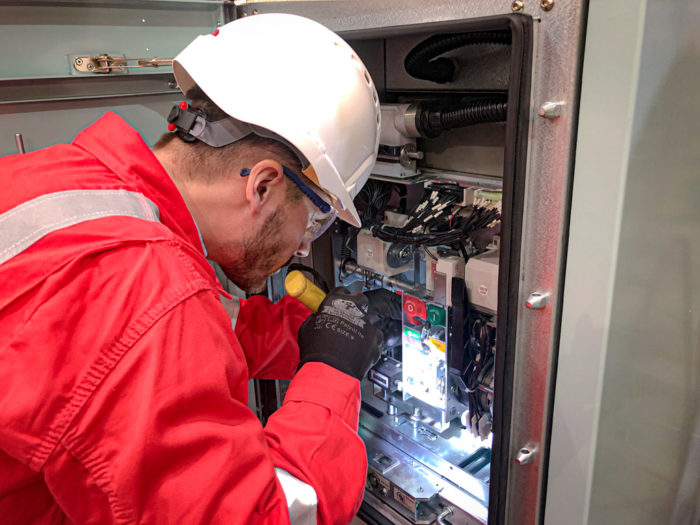 Circuit breaker servicing
To ensure the safe and continued operation of your switchboard, it's essential for regular testing and maintenance to be carried out on all circuit breakers. A lack of maintenance, gathering of dust, hardened grease or corrosion of parts can ultimately prevent the correct operation of the trip linkage, exposing your infrastructure to dangerous overflows of current.
Our servicing package has been specifically designed to help customers carefully maintain their VCBs, ACBs, MCBs and MCCBs, identifying any potential issues before they become a problem.
Standard services include, but are not limited to:
Visual inspections, lubrication and cleaning of all contacts, arc shutes, connections and busbars
Servicing operation and subassembly tests
Secondary injection testing
Replacement of faulty accessories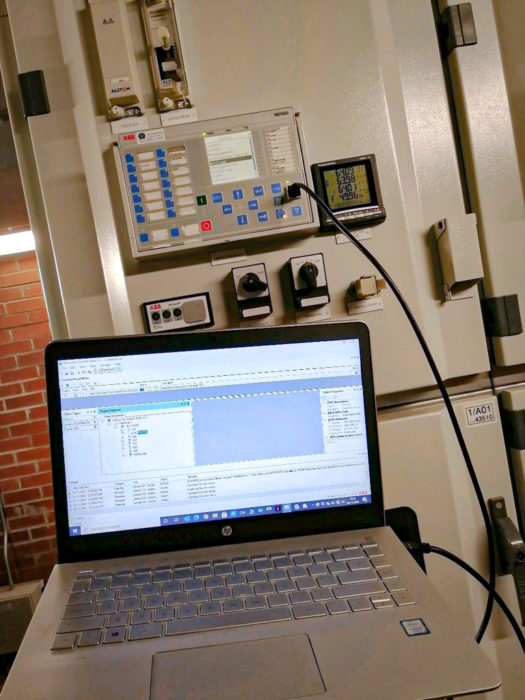 Protection relay testing
Protection relays perform a critical role in detecting abnormal activity or faults within a power system. If detected, the protective device initiates operation of the circuit breaker to isolate the defective element from the rest of the system. Therefore, their reliable operation must be ensured at all times.
R&B Switchgear Group offer an in-depth protection relay testing and maintenance service which contributes to the future reliability of the protection system, by ensuring all devices are functioning correctly. Most importantly, it allows for any issues or service degradation to be identified, so that corrective action can be taken before failure occurs.
Standard services include, but are not limited to:
Routine Factory Production Tests
On-site Testing and Commissioning
Commissioning and Programming
Periodic Maintenance Tests
Comprehensive completion reports and recommendations.
Transformer maintenance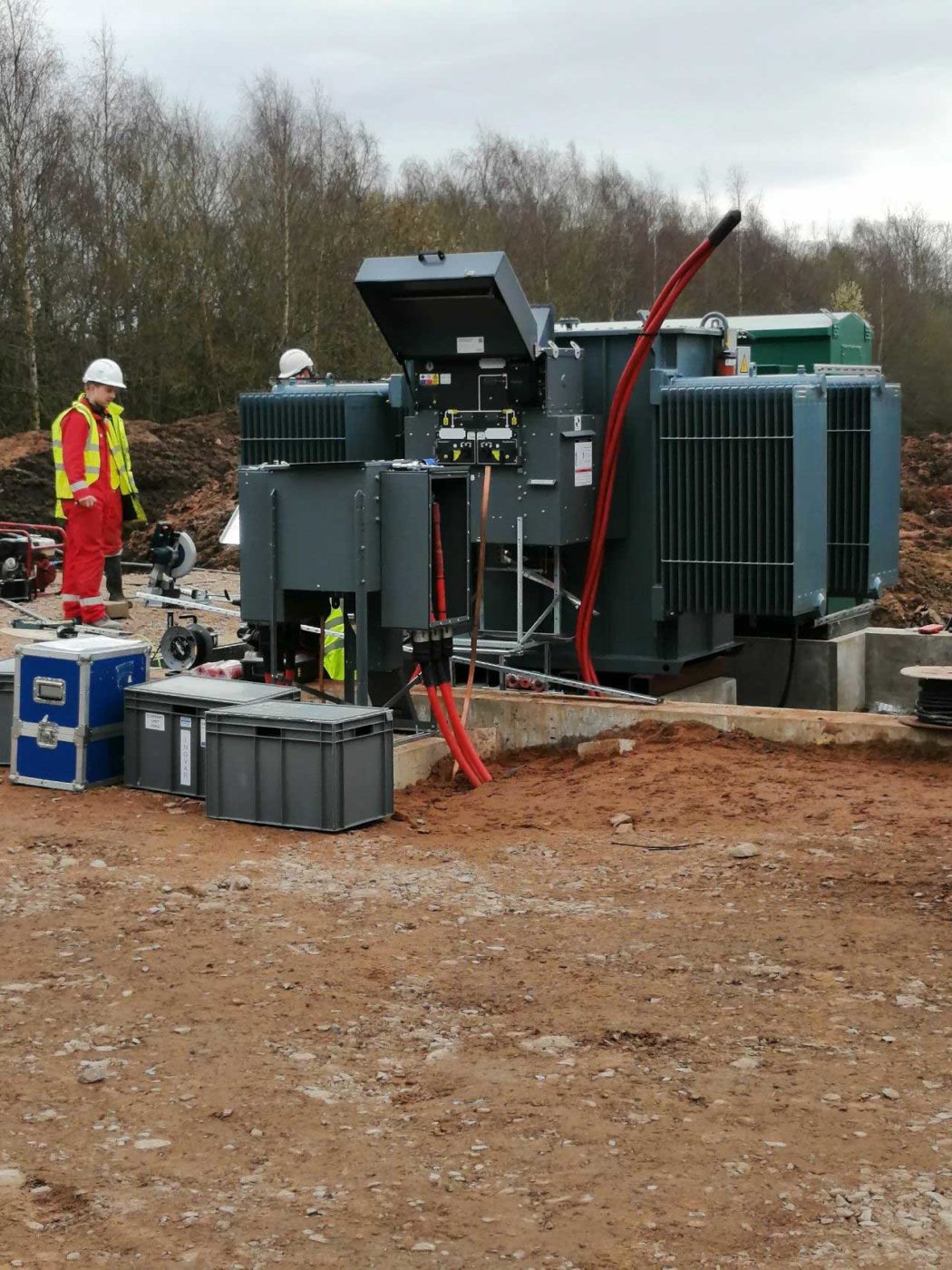 For critical assets like transformers, preventive maintenance is a must. This is to ensure any potential issues can be detected and acted upon at an early stage, in order to prevent further deterioration. Most importantly, to minimise the potential for unexpected, costly downtime periods.
Our highly skilled team of engineers are on hand to provide maintenance support for customers with transformers in their network, with services including but not limited to:
Oil sampling + analysis
Electrical measurements
Replacement of silica gel crystals
Inspection of all accessories and protection
Comprehensive completion report and recommendations
Rotating machinery maintenance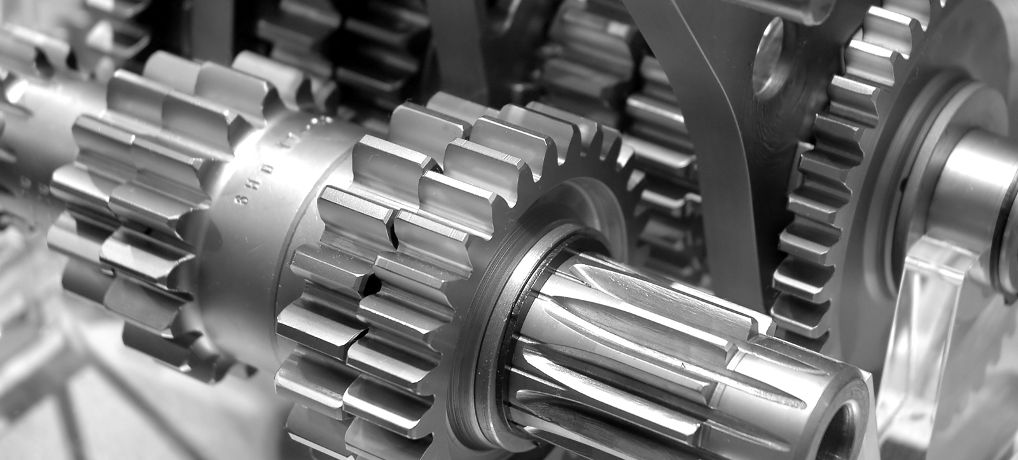 Rotating machinery lies at the heart of most oil & gas processes, as they are relied on to perform daily operations and fulfil energy demands. Which is why the presence of aging equipment, variations in process conditions and the financial penalties incurred by downtime make it important to have a rigorous maintenance program in place.
By working closely with owners of rotating machinery, we provide specialist maintenance support by understanding the operating environment, performance and expections of a machine with regards to turnaround times and lifespan. From there, our experienced team of engineers can identify sources of degradation and assess potential mitigation efforts.
Standard services include, but are not limited to:
Visual and dimensional inspections
Wet magnetic particle inspection (MPI), ultrasound and liquid penetrant inspection
Comprehensive work completion report and recommendations
UPS & Battery system maintenance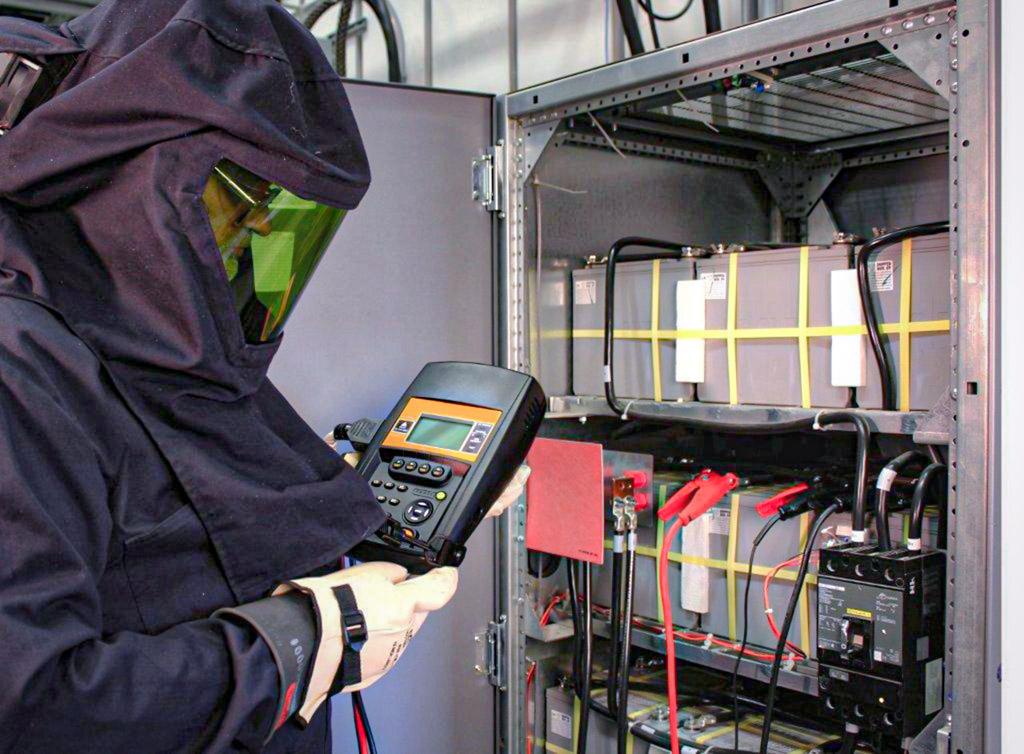 Every UPS (uninterruptible power supply) system has a battery that acts as a secondary/emergency power source where loss of primary power is identified. It's therefore essential that batteries are properly maintained, to reduce chances of premature failure and ensure maximum level of protection.
Regular maintenance allows drops in battery life to be identified and remaining life-span accurately estimated. This enables planned maintenance and scheduled replacements to be carried out on a priority basis, without experiencing unexpected downtime or loss of backup power. In addition, preventive maintenance helps extend the life of battery strings, providing the opportunity to detect loose connections, remove corrosion and isolate bad batteries before they affect the entire string.
R&B Switchgear Group offer a safe, reliable maintenance service for UPS Battery systems, including but not limited to:
Visually inspection and cleaning

Safe disposal and replacement of "end of life" components

Tightening of loose connections

Periodic volt assessments and load testing to predict decreases in battery life

Early planning of replacement cells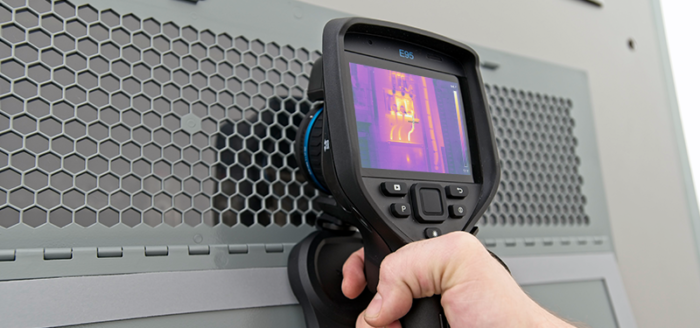 Thermographic surveys
Whilst equipment may appear as though it's operating correctly to the naked eye, the introduction of IR windows and thermal imaging technology has enabled critical industries to carry out non-invasive, thorough and accurate inspections of their electrical infrastructure, revealing any hidden issues that would otherwise go undetected.
Using the latest thermal imaging technology, our thermographic surveys, also known as infrared inspections, can reveal connections defects, system overloads, deteriorated insulation, and other potential problems in electrical components through advanced temperature analysis. Following which our team can provide expert advice and guidance to assist customers in creating an effective predictive maintenance strategy.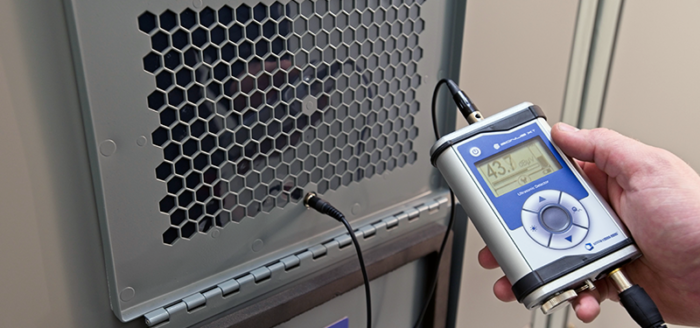 Partial discharge surveys
In addition to our temporary and permanent partial discharge (PD) monitoring solutions, we have a team of expertly trained engineers available to carry out handheld instrument surveys, to detect signs of PD activity within your infrastructure.
Preventive maintenance, when planned and executed well, can significantly reduce overall maintenance costs and increase productivity. If not identified and repaired early enough, partial discharge is highly likely to result in catastrophic failure, making it evermore important to ensure our PD monitoring and testing forms part of your preventative maintenance programme.
Following a survey of your chosen assets, our team will provide a detailed report on the condition of your system, any trends or signs of PD activity, along with recommended follow up actions on how best to address the results from your PD survey.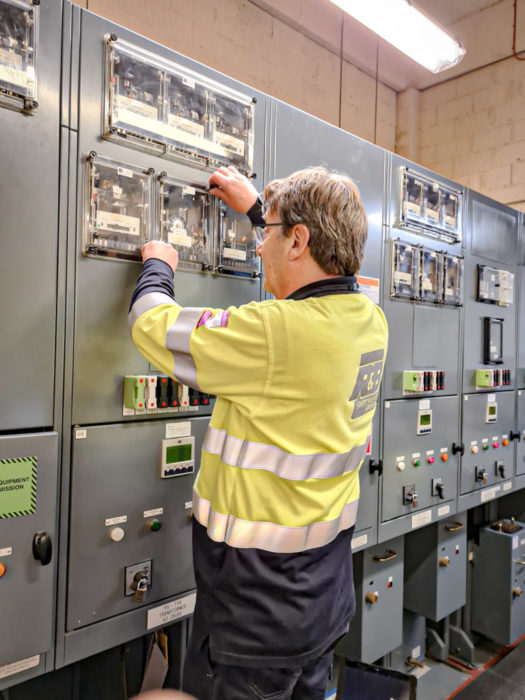 Obsolescence surveys
No greater benefit to a company exists than preventing loss of revenue that could easily be avoided. By planning ahead and incorporating our obsolescence surveys into your maintenance regime, we can help you create an effective obsolescence plan, identifying which assets require replacement well in advance of them reaching their end of life cycle.
Replacing assets and components before they fail or become obsolete is guaranteed to save you time and money in the long run, as advance upgrades prevents the need to source hard-to-come-by or obsolete parts in a downtime emergency. Thereby improving the chances of returning failed equipment to service as quickly as possible.
Not only can our team help you identify which obsolete assets require your attention, they can help you source the best possible replacement or retrofit too, ensuring the overall quality or performance of your systems is not compromised. Vast experience working across all types of switchgear and applications Proudly supporting an international client base

Exceeding industry standards with ISO 9001, 14001, 45001, Achilles UVDB and Safe Contractor accreditations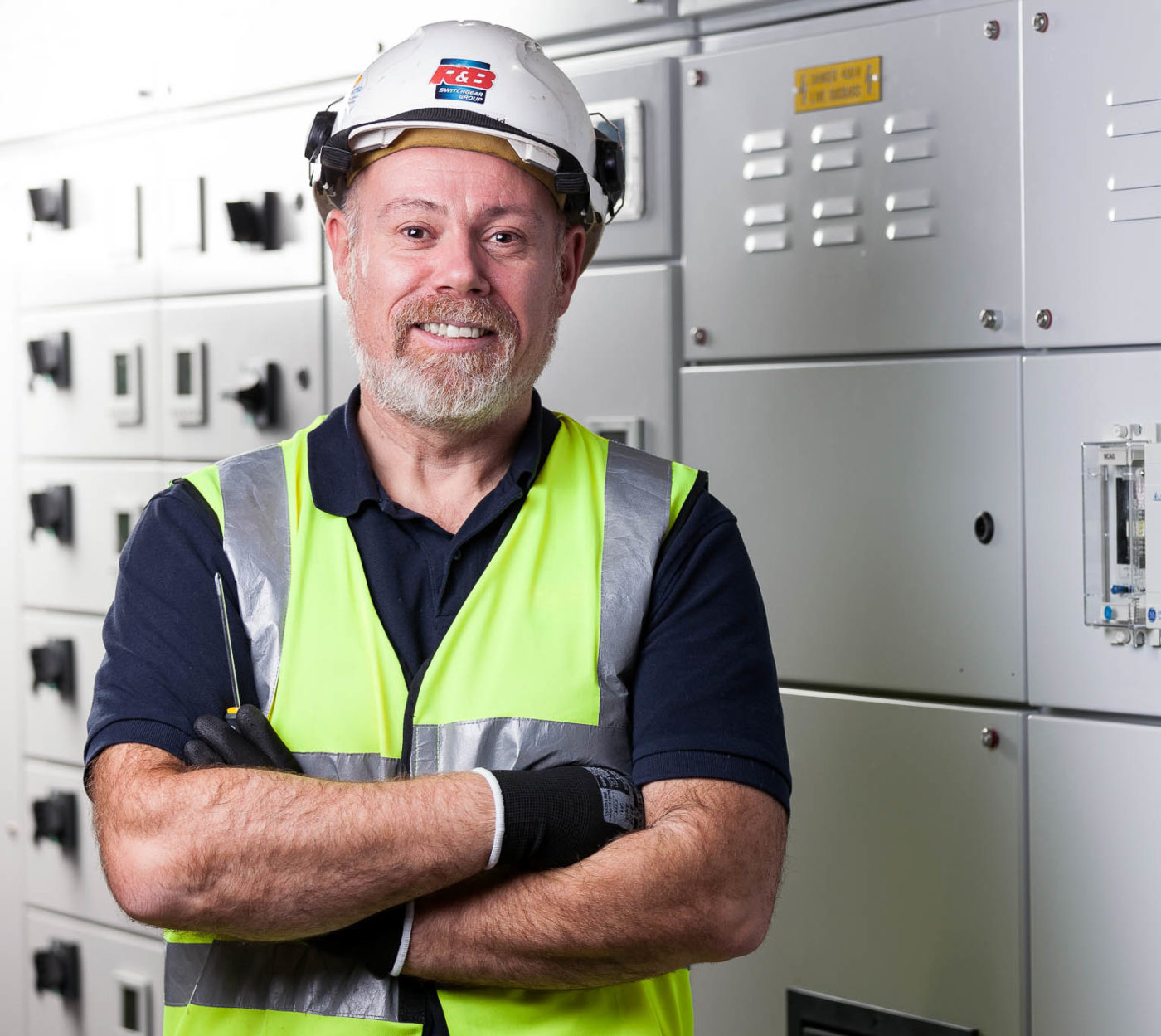 Talk to us about your next project..
Our friendly team are on hand to discuss any upcoming projects and provide more information on our services and solutions. Get in touch today to explore what options are available to you.
OUR INDUSTRY EXPERIENCE
Keeping industries ticking with the ultimate support for critical power applications
Operating on an international scale, we have a wealth of experience delivering complex power distribution projects across the marine, offshore, energy, transport, defence and public service sectors. Our clients trust us and that's why they choose to partner with us again and again. 
Explore
Other Related Services
accreditations
Exceeding industry standards
We follow the industry's leading governing bodies, and hold an impressive list of accreditations to demonstrate our commitment to cyber security, health and safety, quality and environmental excellence.